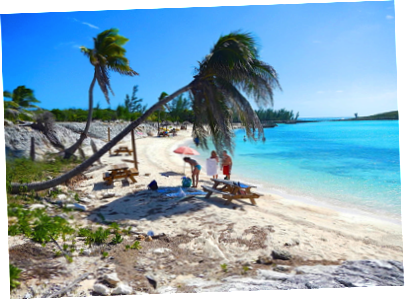 Cottage Rental Information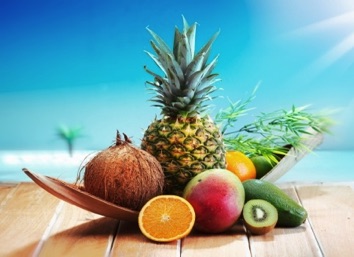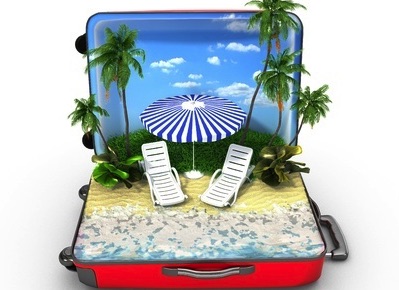 Nowhere in the world is there a group of islands more beautiful than the Bahamas. Scattered like a chain of emerald jewels in the sun-warmed waters off the coast of Florida, they are often called "The Isles of Perpetual June," where swimming, boating, gardening, and lazing in the sun are year-round fun for everyone.
"Loveliest Island in the
We are minutes away from multiple beaches.
There are beach chairs, towels, coolers, and snorkeling equipment.
We supply a "large bottle" water dispenser, the local stores sell them. Big Rock Store is less than a mile away.
Bahamas" is the phrase frequently used to describe the island of Eleuthera. The Yachtman's Guide to the Bahamas states: "Eleuthera is undoubtedly one of the most beautiful islands in all the Bahamas."
"The Purest Ocean Water in the World" is how the National Geographic Magazine describes Bahama waters… so incredibly clear you can see the starfish on the bottom 40 feet below!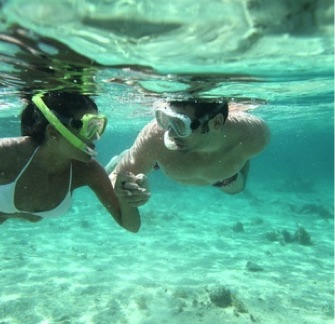 The kitchens are stocked with most utencils, we don't think we've missed much, but please ask, if you have a concern.
Some spices and sundries are in the cabinets, but we don't promise to provide any, check there first before buying.
The laundry has soap and dryer sheets.
We have 2 sets of sheets for each bed.
We have a WiFi system in the house, set up using a cellular data plan. The connection and speeds are better than the cable service.
If you want us to add the cellular data for you time at the house, please let us know at the time of booking. The charge is dependant on the duration of your stay.
There are DVR's and some movies, but bring what you like to watch.